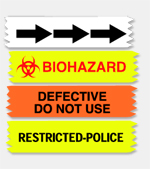 Our general line of products are tapes and label solutions that can be used by any industry or company. We've had applications ranging from rural homeschool use to the biggest shipping departments of Fortune 500 companies.
And of course, any of the products you see here can be customized for your

distribution or catalog. Our services can include custom branding, different color combinations to suit your specific needs, drop shipping, even new product development that we can offer just to you!
In short, your customers will see your business, and your products. All you have to do is show them.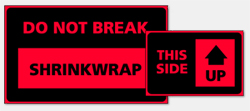 Give our product development specialists a call. They'd love to work with you to come up with your unique products!